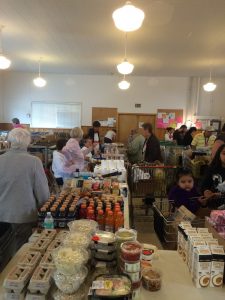 The Highline Area Food Bank is a Non-Profit 501C3 organization dedicated to the gathering and the distribution of food for those in need in the Burien and greater Highline area.
How We Started
A group of churches in 1983 started the Trinity Church Food Bank and the John Knox Food Bank. With the continued demand for food from an increasing population and limited space, graciously provided by our host churches, the necessity for a larger location was determined.
In 1995 a group of seven churches:
Church by the Side of the Road
John Knox Presbyterian
Lake Burien Presbyterian
Our Savior Lutheran Church
Prince of Peace Church
St. Francis, and Trinity
organized and filed for non-profit status as an independent corporation known as the Highline Area Food Bank.
In 1996, we negotiated and signed a 25-year lease to make the Manhattan Community Center the new home of the Food Bank. By the end of that decade we had added a 20' and 40' insulated containers to store our gathered food until distribution. Later, in the summer of 2003, the food bank purchased and installed a 12' by 24' walk in freezer/refrigerator unit, allowing us to store a greater quantity of fresh and frozen foods. In the fall of 2004, the King County Council donated a Chevy AstroVan to the food bank to assist with pick-ups and distribution of food. Since then the HAFB board has created and filled the position of a paid, full time director to oversee their ever-expanding operations.
Who we serve …..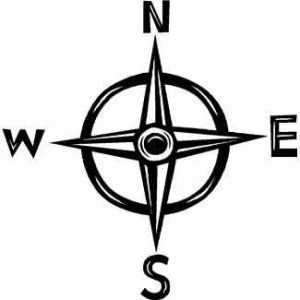 Service Boundaries
Click Compass for Service Boundary Map
North of 192nd Street
South of 116th Street
East of Hwy 509 – 140th Street
West to Puget Sound
East to Pacific Highway S/Military Road
How we helped
To these households we distributed approximately 812,700 pounds of food valued at approximately $1,219,050. In addition, at Christmas 2012 we distributed toys to over 527 children along with food for the family. Our clients represent many different nationalities. Many of them are employed but not making enough to provide for their basic needs. In 2012 we distributed food to 9,813 households representing 28,425 individuals.