Do you live in our service area?
Service Boundaries
Click Compass for Service Boundary Map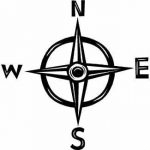 North of 192nd Street
South of 116th Street
East of Hwy 509 – 140th Street
West to Puget Sound
East to Pacific Highway S/Military Road
Eligibility
Each time you come to the food bank, you will need a picture identification card (photo I.D.) and a current bill with your name and address on it to receive commodities. This verifies that you live in the service area that the Highline Area Food Bank serves.
Acceptable pieces of picture identification are:
Drivers license
WA State I.D. card
Metro bus pass
School or work I.D
The amount of food you are offered at the food bank is based on the number of adults and children in your household. To be considered a household, all persons in the household must have matching addresses. Therefore you will need medical coupons or school records for all children 6-18 years old. You will also need mail with the name and matching address of any other adults who are members of your household. The first time you visit the food bank, you will be asked to complete a registration form.
We Provide Food
The quantity depends on the size of your household.
HAFB provides a variety of food products on a monthly basis. Depending on availability, there may be substitutions:
Bread: pasta, macaroni and cheese, crackers, rice, cereal, flour/mixes, bread
Fruit: canned fruit, 100% fruit juice
Vegetables: canned veggies, canned soup, tomato products
Dairy: powdered milk
Protein/Eggs: meat, eggs, peanut butter, beans
Fats, Oils: oil/butter/margarine
Fresh Produce: as available through donations
We Provide Referrals
If you do not live in our service area. We can also refer you to other social services such as hot meal programs, financial assistance programs, DSHS for medical assistance, etc.
Please refer to the following resource for assistance:
Community Resource Information Line: Dial 211
Distribution Hours:
Tuesdays 12:00pm – 2:30pm
Thursday 10:00am – 12:30pm
The 2nd Tuesday evening of each month
5:30pm – 7:00pm
Contact and Directions:
Manhattan Community Hall
18300 4th Avenue South in Burien, Washington
Phone: (206) 433-9900